Are you in a rut when it comes to your outfits? Do you open the closet, stare in at the sweaters, jeans, skirts and pants, and feel totally uninspired about a fun outfit to put together? We're here to help! Here are seven outfit ideas — one for each day of the week!
Sunday: Brunch With My Girls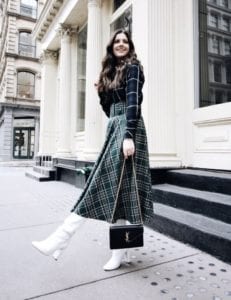 Pair a button-up top with a maxi skirt for an unexpected combo that's sure to turn heads. You could go with two different plaid patterns, or a light top with a contrasting, dark skirt. This would be the perfect outfit for brunch with girlfriends, or Day party with Bae.
Monday: Set The Tone Monday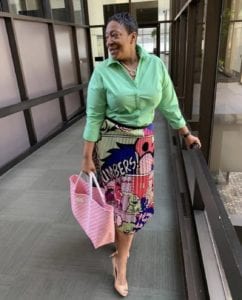 Instead of the Monday Blues, we want you to have the Monday Joys! Monday is the perfect day to wear a playful colors. Wear a solid color on the top, because Skirt/Pants will speak for themselves!
Tuesday: Maxi Me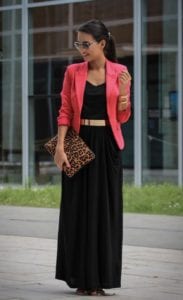 Grab your favorite oversized maxi dress and add a blazer. Today is Tuesday. You made it another day. Let's add a belt and animal print clutch. You're beautiful and stylish.
Wednesday: Style Crush Wednesday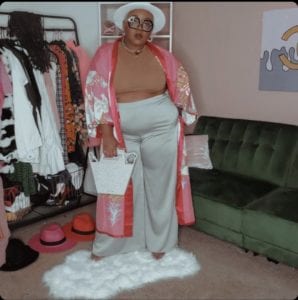 Pop a kimono over your outfit for an immediate style upgrade! As an added bonus, a kimono can give you a bit of warmth on a windy day, or protection from the sun. Ask stylist AK Brown. She looks amazing in this photo. ❤️
Thursday: Throwback Thursday
It's blazer day, baby! This Thursday, grab yourfavorite 80s blazerout of the back of the closet, and wear it along with a cropped tee and a pair of shorts for a unique look. Don't be afraid to play up your fearless fashionista vibes by throwing a pair of boots into the mix!
Friday: Jeans and a T-shirt
Casual Friday, anyone? Friday's a day for being laid back, and welcoming the coming weekend. You've had a long week, and you deserve to relax! Wear your softest, mostworn-out and awesome vintage teealong with a pair of trendy jeans. This hip, chic look will help you sail right into the weekend with style.
Saturday: Date Night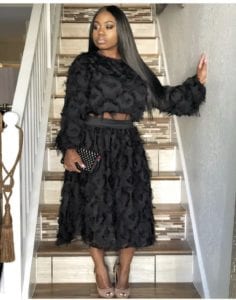 If you're one of those people who has several dresses on hand, but 'nowhere to wear them'…. STOP! Just stop saying that. It's not true. Everyday is a day to celebrate. This Saturday, dust off a pretty dress (or wash and iron it!) and wear it out — even if it's just to the grocery store or to Starbucks. You deserve to feel beautiful!